Since you were small you used to imagine going camping, just like the soldiers on TV. Now you're grown up, you still want to go camping, just not with all the gunshots and grenades. It's time to pick up a dart and throw it and pack up your things and fill the truck with gas.
As you drive hours across state boundaries, you notice subtle climatic and cultural changes. On day two of your trip, it feels like you're in a different country. The skimpy vest, knee-length shorts, and flimsy flip-flops you're wearing suddenly look out of place. You did not pack an army canvas for this weather.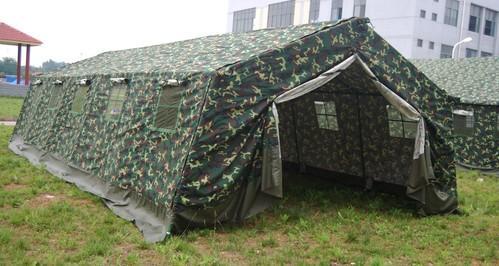 Image Source: Google
Eventually, tired and worn out, you arrive at the camping park. You take out your tent and pitch it in a sheltered place. The elements are harsher 'round these parts and you're going to need all the protection you can get.
Then, the tent is up. You pat yourself on the back and get a bite to eat and come back to rest your weary head. Just as you teeter near the borders of sub-consciousness, a frighteningly piercing roll of thunder brings you back to your awakened state.
A flashing light is followed by another round of thunder. The rain buckets down in torrents. You start to feel colder and soon realize you're soaking wet. The rain got into your crappy tent. Yes, you say to yourself, you don't want to be a soldier anymore, but you do want a tent-like one.